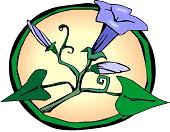 Beginning April 1st, 2013, all "Acupuncturists" in Ontario MUST be registered with the CTCMPAO (College of Traditional Chinese Medicine Practitioners and Acupuncturists of Ontario). Every Acupuncturist in Ontario is required by the Regulated Health Care Professions Act to display their Certificate to practice as issued by CTCMPAO, in full view in their clinic(s). This certificate must include the Acupuncturist's registration number which can be verified on the CTCMPAO website. Clinics are popping up around the GTA where only one "Acupuncturist" will actually be registered while other unregistered practitioners do the work of treating the patient. This is highly illegal. If you visit an acupuncture clinic, please be sure that the practitioner who does your treatment is the same one who signs your receipts and that they also include their registration number on the receipt. Also, ask to see their registration certificate be sure that the person who is treating you is a Registered Acupuncturist in Ontario. If you find anyone practicing illegally, please report them to the CTCMPAO immediately.
Only those registered with CTCMPAO are allowed to call themselves an "Acupuncturist". Other practitioners such as Chiropractors, Registered Massage Therapists and Physio Therapists, Naturopaths etc can practice (sometimes limited) Acupuncture with (often) minimal acupuncture training, but, they cannot use the legal title "Acupuncturist" unless they are in fact, registered members of CTCMPAO. These practitioners will not be able to provide you with a receipt that you will be able to use to claim acupuncture benefits from your extended health care plan. If you have acupuncture benefits always ask if the practitioner is a registered member of CTCMPAO. You are entitled to use your benefits with a Registered Acupuncturist and you may not want to pay extra for acupuncture treatments from someone who is not registered. Anyone using the title "Acupuncturist" who is not registered with CTCMPAO is using this title illegally and they should also be reported. Remember; a Registered Acupuncturist has been tested and scrutinized by CTCMPAO and granted the right to be Registered. This ensures that the patient is seeing someone who is properly licensed, educated and experienced to perform needle treatments.
When choosing an Acupuncturist for a specific condition it is wise to find out if he or she is experienced treating the issue that you have. Every Acupuncturist should be able to treat any condition but, with certain situations, it is important that the practitioner has experience. For instance; if you have cancer, you may want to see someone who fully understands the treatments, tests etc. This may ensure that your difficult case is being treated by someone who can work alongside of your western medical Dr(s) in a manner that is safe and efficient for you.
At Inner Zen Acupuncture, although I treat everything, I have extensive experience treating infertility and women's health along with pain, depression and anxiety. It is wise to match yourself with a practitioner that has the experience you need for your particular case.
Your Acupuncturist should be open to explaining everything to you and answering all your questions to the best of their ability. If they sidestep answering you or if they make you feel silly for asking questions, this may be a red flag. We are required by the Regulated Health Care Professions Act to answer any and all questions and to provide information to each patient for each treatment. Any changes in treatments need to be openly discussed with the patient and verbal consent or acknowledgement of these changes need to be discussed and agreed upon. If you see someone and they don't want to answer your questions or discuss your treatment options, you may want to change Acupuncturists. You have a legal right to informed consent and the Acupuncturist has a legal obligation to provide the information.
Be aware of any practitioner who has a hand in your wallet, be it an Acupuncturist or someone else with whom you are seeking help from. A practitioner who is truly interested in healing others will not over charge you. If it seems really expensive, it is really expensive. Don't be afraid to question them if they are asking for high fees. The services you receive should be on par with what you are paying. Be very aware of paying for high priced supplements in a clinical setting. Health Canada passed legislation requiring all supplement companies to have ALL their products pass strict guidelines and be researched thoroughly. They now must carry an NPN (Natural Product Number) stamp on each of their products to show that the product is licensed. Although there are supplement companies who's products may be higher quality than others, you can find products that are less expensive and just as effective. Never feel embarrassed to tell your practitioner that you would like a list of the products that are being recommended so that you can shop around. Health food stores always carry good products with competitive prices. Never feel pressured to buy high priced supplements.
Lastly, the Acupuncture clinic you choose should be very clean. Clean sheets, clean pillow cases, clean towels, clean exam paper on the beds… It's not just about the needles. Everything should be spotless throughout the whole clinic. We are required by law to keep our clinics in a sanitary manner. If a clinic is not clean; run!