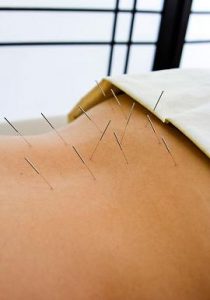 Inner Zen Acupuncture and Holistic Health Clinic was established in 2003 by Jeanne Sumner, Registered Acupuncturist. Having trained with the Ontario College of Traditional Chinese Medicine, the Dominion Herbal College, and Doulas of North America (DONA), Inner Zen offers a wide variety of alternative health options. Jeanne has also trained with the Alive Academy in B.C in Nutrition.
Inner Zen Acupuncture treats women's health and infertility. Jeanne has several years of experience with infertility, pregnancy, miscarriage and birth.
Inner Zen also successfully treats pain disorders and uses Acupuncture Physiatrics, which deals with deep muscle and trigger point release as well as using traditional acupuncture for pain control. Disorders such as depression and anxiety are also treated with acupuncture, herbs and nutritional supplements.
Jeanne has performed thousands of I.V.F treatments since 2002. With regards to women's health, perimenopause and menopause, endometriosis, fibroids, and ovarian cysts are just a few of the issues that Jeanne has experience treating.
Inner Zen Acupuncture and Holistic Health Clinic is a clean, safe and healing environment located at 185 Thickson Road North, Unit 4 in Whitby.
Call us at 905 240-1212.